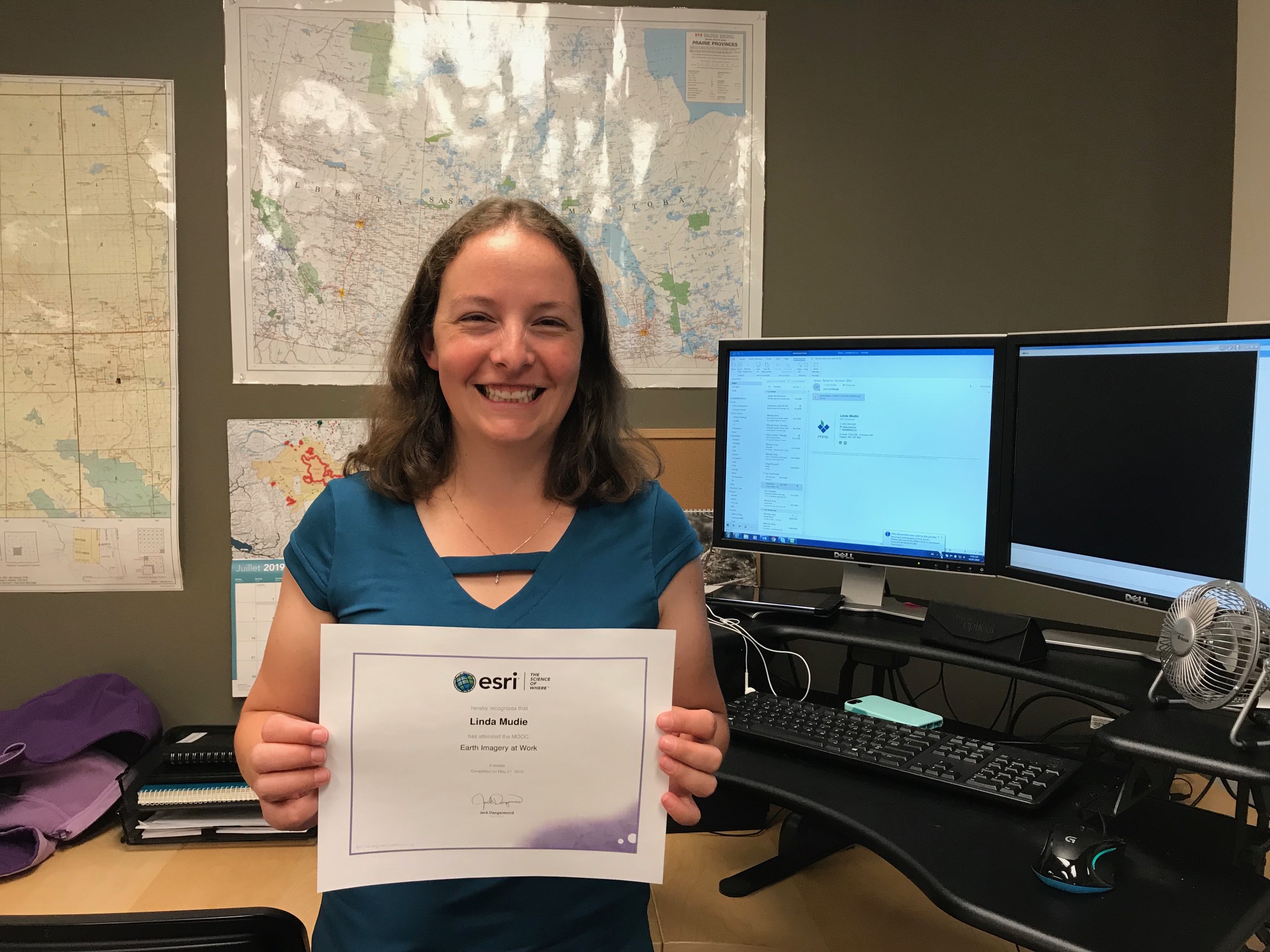 Calgary, Alberta, July 8, 2019: The MNC team would like to congratulate GIS specialist, Linda Mudie, on earning Esri's "Earth Imagery at Work" certificate through Esri's MOOC (Massive Open Online Course) training.
This six-week, online course allows learners to explore how imagery provides information that supports decision making and helps save time, money, and resources. The course gives students hands-on experience with authentic imagery analysis workflows using the latest GIS technology and teaches students how to interpret and analyze imagery.
After completing the course, Linda shared with us the highlights of her Esri MOOC training.
"This course was focused on illustrating that 'imagery is more than pretty pictures.' Using satellite, LiDAR, and drone imagery, the class worked through exercises which analyzed the health of vegetation, tornado damage paths, and electrical line installation in a wooded area. We were also able to pick our own project and use ArcGIS Online and Web AppBuilder for ArcGIS to publish a map of our analysis. The most interesting part of the course for me was being able to use the imagery classification tools available in ArcGIS Pro. Even without being able to see the ground, we were able to separate out where there was canopy cover, grass, water, and roads allowing for land planning."