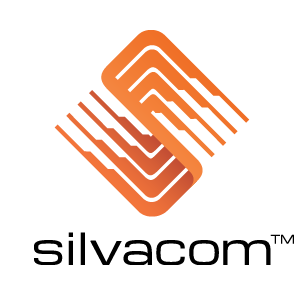 Calgary, AB, February 1, 2010: Effective January 1, 2010, The Silvacom Group (Silvacom) will acquire a 50% ownership in Martin Newby Consulting Ltd. (MNC).
MNC has been providing mapping services in Alberta, B.C. and Florida since 1998. They specialize in Surface Land mapping and are responsible for the maintenance of the Alberta Provincial Cadastral, Title, and Disposition mapping datasets on behalf of the Spatial Data Warehouse (SDW) and AltaLIS. They have mapped over 100,000 digital plans of survey and over one million ownership parcels. They recently completed the mapping of all of the historical dispositions on Public Land; over a 4 year period approximately 300,000 dispositions were mapped and are being maintained.
Silvacom is an Edmonton based corporation, founded in 1983, that serves both industry and government in Alberta and across Canada. Silvacom's business is divided into two main areas, a consulting group focused on natural resources/environmental issues, and a technology development group. Silvacom's consulting group focuses on delivering solutions to industry and government in the areas of:
Environmental stewardship (environmental footprint and cumulative effects)
Integrated land management (ILM) – landscape level planning
Forestry management, planning, and inventory
Energy industry surface lands management
Water and wildlife resource conservation
Remote sensing
Carbon cycle measurements and forecasting in vegetative ecosystems
The Silvacom technology development group creates and hosts world class geospatial, web enabled solutions for industry and government that makes client organizations more agile and cost effective. Silvacom's systems lower the cost of managing large and complex datasets, improve the distribution and accessibility of spatial and non-spatial data, and result in improved communications both inside and outside their clients' organizations.
For years Silvacom has been a "power user" of the SDW/AltaLIS datasets that MNC maintains.
The owners of both MNC (Bill Martin) and Silvacom (Bob Morton and Tom Grabowski) believe this partnership will give new exposure and opportunities for both firms. The acquisition will increase Silvacom's exposure in Calgary and Southern Alberta and will bring new depth to MNC with a stronger presence in Edmonton. The synergistic combination of skill sets from the two firms will provide a compelling platform for the delivery of new service offerings in the future.
MNC will continue to operate independently from Silvacom for the foreseeable future. Bill Martin will remain as the president of MNC and Ellen Styner will continue as the General Manager. The name of the company will not be changing.
For more information, please contact us.