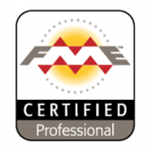 Calgary, AB, September 29, 2022: The MNC team congratulates Linda Tober, MNC GIS Technician, on recertifying her accreditation as an FME Certified Professional on September 27, 2022.
Safe Software delivers FME® (Feature Manipulation Engine) the data integration platform with the best support for spatial data worldwide. The FME platform can connect 400+ data sources, removing data silos, and enabling data to power decisions. FME automates tasks by building event-based workflows, eliminating the manual effort of performing complex, repetitive tasks.
MNC has been a Safe Software partner since 2018.


Linda focuses on GIS data preparation and conversion by developing processes and tools to automate workflows using FME and Model Builder, to remove repetitive tasks, provide real-time quality control and publish large datasets.
Linda continues to be listed among the FME Certification Wall of Fame consultants.