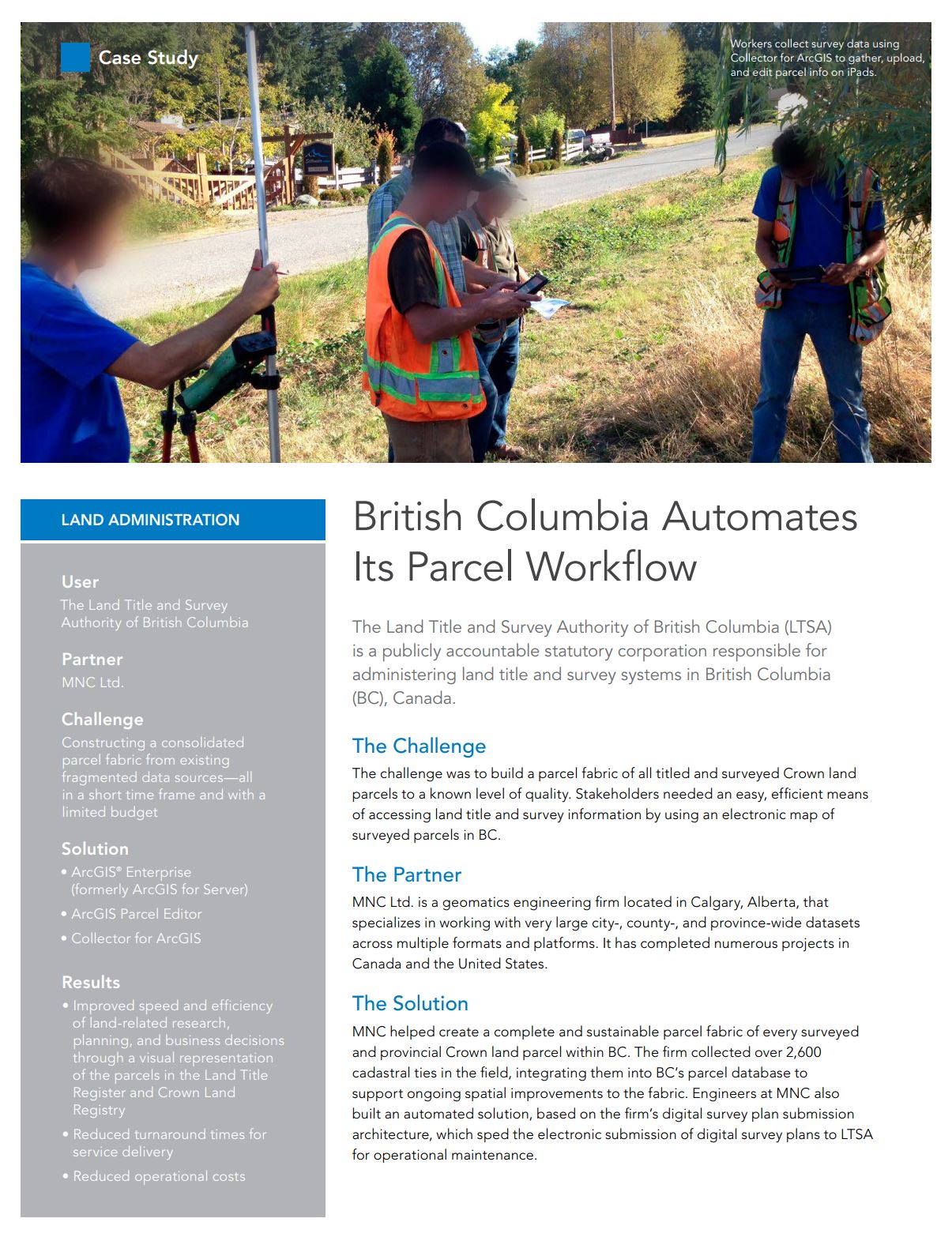 We are pleased that Esri has chosen to highlight our work with the Land Title and Survey Authority of British Columbia (LTSA) in a Land Administration Case Study on esri.com.
This case study focuses on the ParcelMap BC project that was completed for the LTSA. ParcelMap BC improves the speed and efficiency of land-related research, planning, and business decisions through a single, complete, trusted and sustainable spatial GIS representation of the over 2 million active titled parcels and surveyed provincial Crown land parcels within the province of BC.
We are proud to be an Esri Silver Partner and look forward to working on many more successful projects using ArcGIS products.
————————————————-

ParcelMap BC was recently recognized at the Esri User Conference with a Special Achievement in GIS Award. Connie Fair, President and CEO of the LTSA had this to say about the award, "we gratefully acknowledge the contributions of our various partners to complete this ambitious project."
We are delighted to be a part of the ParcelMap BC success story.