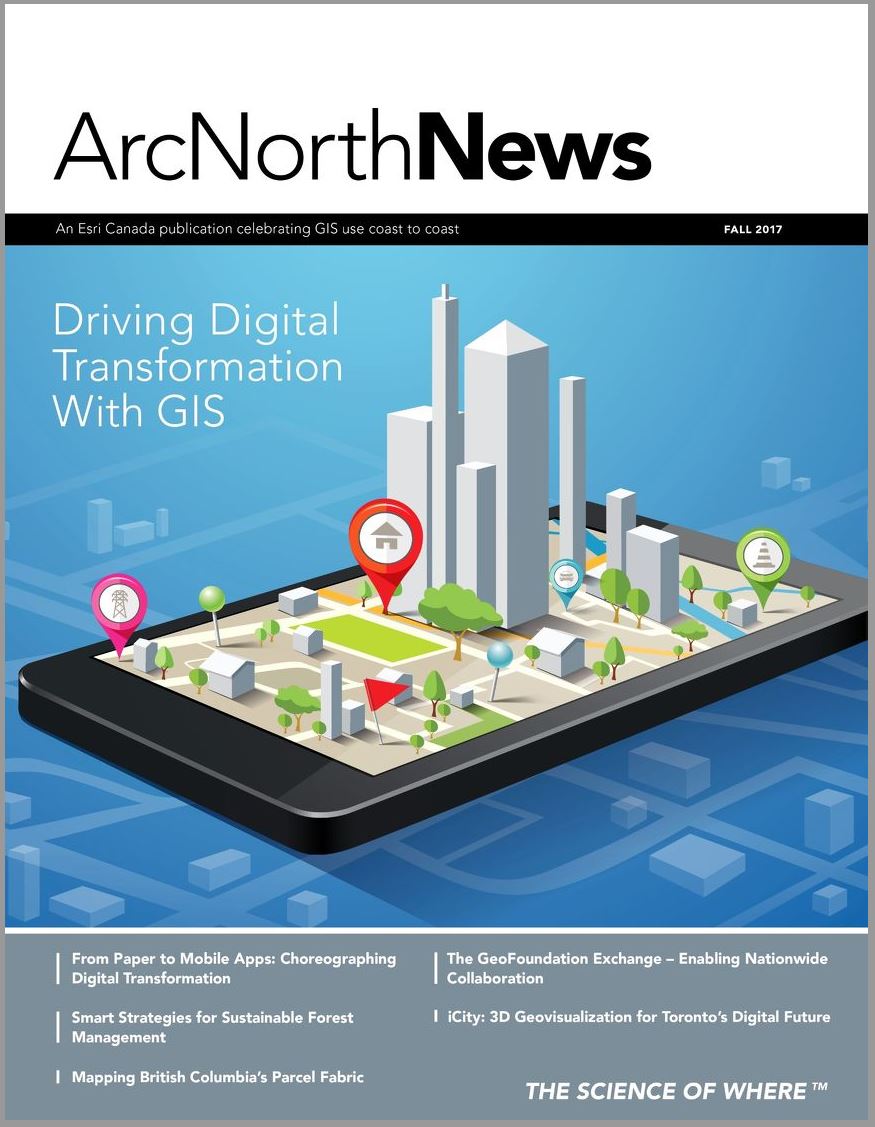 We have emerged as a leader in cadastral and parcel data conversions, maintenance and management. We are very pleased that ArcNorth News asked to interview us to find out how we are incorporating digital strategies to better manage data, increase efficiencies and stay cost-effective in the field of cadastral and parcel mapping solutions.
We were featured in ArcNorth News Volume 20 No. 2 – Driving Digital Transformation with GIS. Our article "MNC, An Innovative Solution Provider for Cadastral Mapping" can be found on page 27.
————————————————-
About ArcNorth News
ArcNorth News is the only GIS publication dedicated to telling the stories of Canadian GIS professionals using Esri technology. It has been published since 1997 and is circulated to thousands of online readers.