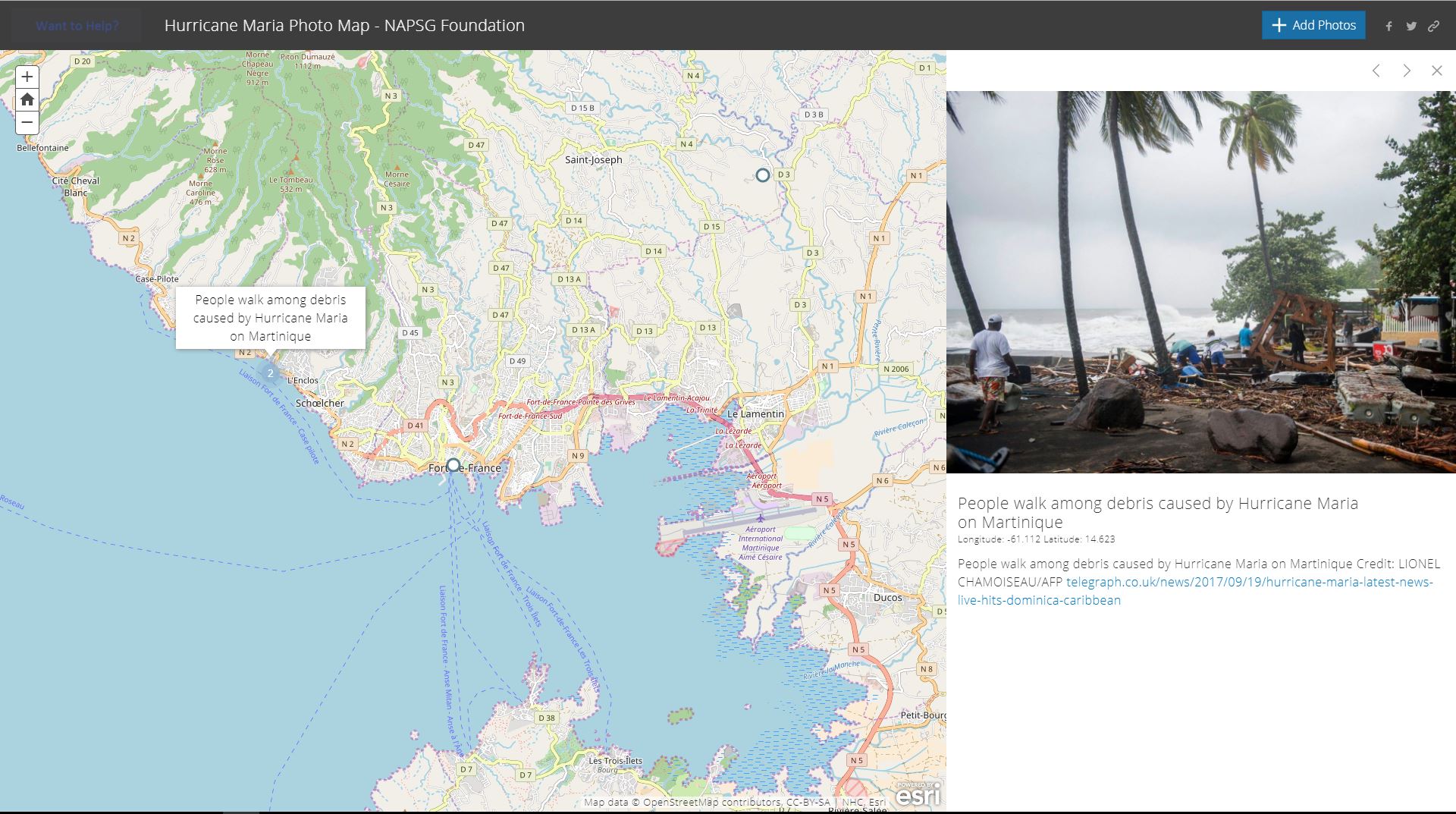 Persistent wildfires, record-setting hurricanes, widespread flooding and deadly earthquakes made 2017 a year filled with catastrophic natural disasters. The Calgary-based MNC team, fortunate to be located far from the devastation, felt an overwhelming need to help those affected in some way.
Wendy Amy, MNC GIS Manager, had previously seen GISCorps presentations at GeoAlberta conferences. GISCorps is a program lead by the Urban and Regional Information Systems Association (URISA) that has been providing a range of mapping and disaster response services worldwide for more than 14 years. She knew that volunteering with the program was the best way that MNC could help and asked if staff were interested in participating. Linda Mudie and Heather Campbell, two of MNC's GIS Technicians, stepped up to volunteer on MNC's behalf.
GISCorps volunteers conduct their work remotely using Esri's ArcGIS Online. This online platform is employed to spread the work among various volunteers and provides a communication platform to share updates on unfolding events. Linda and Heather were contacted by the GISCorps recruitment team in the hope that they would be interested in assisting with GIS-related work in areas affected by Hurricane Maria and the Mexico City earthquake. Both were happy to help and were tasked with capturing roads and buildings damaged within Mexico City as well as collecting images for an Esri story map of areas devastated by Hurricane Maria. Click here to view the story map.
This is the first time that MNC has been involved in a GISCorps project and they hope to continue to lend their extensive GIS expertise in support of similar initiatives.
If you or your team are interested in applying to become a GISCorps volunteer, you can easily sign up online here.