About SPOC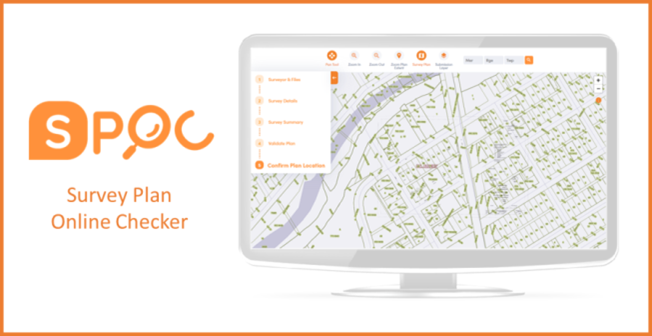 Survey Plan On-line Checker (SPOC) is a web-based plan checking system that is designed to provide Alberta Land Surveyors and their staff the ability to verify that the digital CAD file meets Alberta Land Titles specifications. This system assists the Land Titles staff in the quality assurance of digital CAD file submissions and improves the quality of survey plans to be registered.
SPOC provides three essential quality assurance functions:
A Structure check provides the user with an acknowledgment that the submitted CAD file meets the required layer and element structure;
A Georeference check ensures the CAD file is georeferenced accurately and is consistent with the legal land description, projection, and datum described on the survey plan; and
A Dimension check compares line lengths with their observed survey distances.
Once these checks are complete, and if the file has met the quality requirements, it is uploaded to a map viewer for the user to verify their plan relative to the Alberta cadastral fabric to ensure the survey plan's surrounding information had been considered. Once this has been verified, an email is sent to the user containing a link to access the required encrypted plan package containing files for submission to Land Titles for plan registration.
The original SPOC application was launched in 2010 and hosted on Adobe Flash technology. The Adobe Flash plugin would no longer be supported as of December 31, 2020, which prompted the need to modernize the application before this deadline. Other components of the application which required modernization since the site's initial deployment were the quality assurance checks that were originally built on Esri ArcGIS technology from 2010 and could no longer process many of the newer CAD files that users were creating.
Finally, the SPOC Help Desk support system was limited in its functionality and scalability. For instance, when users needed to contact the Help Desk, they would either call or send an email and incoming support requests were tracked in a Microsoft Excel spreadsheet.
Alberta Data Partnerships (ADP) contracted Martin Newby Consulting Ltd. (MNC) to begin work on the SPOC Modernization Project in July 2020, and the site was deployed less than 6 months later in mid-December 2020.
Project Success Factors
The SPOC Modernization project successfully met all project success factors indicated at the start of the project:
Business Success Factors

✔ The project was completed and all users on-boarded by December 31, 2020
✔ The project was completed within the planned budget
✔ Modernized SPOC can perform plan checks, workflows and create plan packages that mirror current SPOC functionality
✔ Cost reduction through the use of free/open software/data such as Freshdesk and open map streaming services
Technical Success Factors

✔ Built on a framework that can be expanded to address future business requirements
✔ Solution platform and software aligns with modern technology
✔ Solution API configuration and AWS integration support plan checking
✔ Cadastral web map integration supports improved currency
✔ Modernized SPOC supports a better user experience and limits the need for user training
For more details, check out the SPOC Modernization White Paper